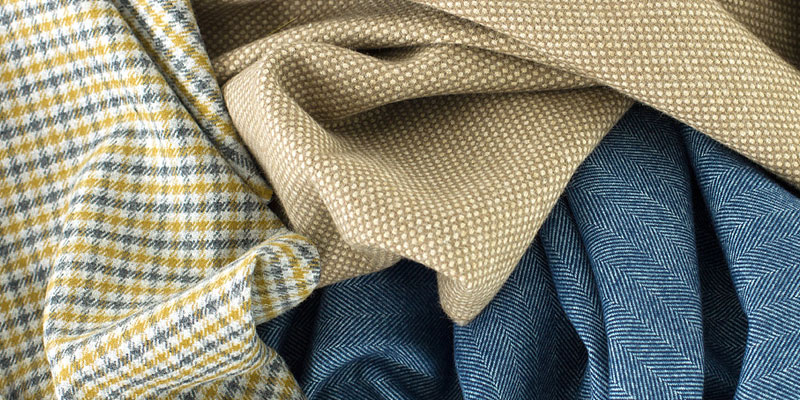 Popular Winter Fabrics & Colors
Khadija
It is said that first impression is the last. Among other facts the cloths are first source of impression to think about personality of the new comer. Cloths not only save us from severity of ups and downs of weather but these are also a source of beautification if used according to fashion. In order to purchase appropriate fashion cloths, we must utilize best abilities to select best dress having properly designed stitching and colors, matching to our personality. We must give importance to purchase all cloths in general and winter clothes in particular while shopping. Winter cloths mainly differ from dresses of other seasons because the fabric used therein is of different kinds like natural and/or artificial wool, cotton, silk, polyester etc. designed under expert and experienced workmanship. Winter cloths and the fashion vary from area to area according to severity of cold season. Camel wool and lamb wool are very famous in the regions receiving snowfall in winter season.

Let's talk about some winter fabrics & colors. Few years back, people like wearing dark shades & warm colors during of fabric during winter. Now trends are totally different. People like wearing any shade of colors these days. Dark shades are still among hot favorites though. These few types of fabrics are mostly used fabrics during winter season.
Chiffon:
There is a lot of designs & variety in
chiffon fabric
. Before proper start of the winter,
Chiffon suits
are the right clothing to wear. Chiffon fabric is suitable during mixed kind of weather. As it's light & thin, So you can not wear it during winter.
Cotton:
Cotton fabric is soft & perfect for winter. There are some cities in Pakistan like Karachi & Hyderabad where winter is not extreme or severe as compared to northern areas of Pakistan.
Cotton suits
is perfect for wearing during winter too.
Khaddar:
Khaddar fabric during winter is very relaxing. It's warm & there is a lot of variety of colors & prints on khaddar. People who can't wear warm wool fabric because of allergies or nylon thread in the wool fabric usually, Khaddar fabric is real blessing for them. There are a lot of prints & patterns in the khaddar fabric. So you can enjoy wearing
khaddar suits
during winter.
Linen:
Linen is soft & suitable fabric for the winter season. Linen comes in two types of fabric, one plain linen fabric & the other is thick & self printed linen. These days
linen suits
is available with embroidery too. Embroidery on bottom & neckline is also trendy these days. Linen is one of the most wearable fabrics of the winter now a day.
Silk:
Silk fabric is suitable for winter. Because of polyester thread in silk fabric, It gives warm & soft texture. Ladies usually wear
silk suits
when fall starts & during the winter season. Silk fabric is one of the soft and smooth fabrics for wearing in winter.
All of the above
types of winter fabrics
are easily available in Pakistan. There is a lot of variety & colors scheme. They are available in plain & printed both & look really nice. Visit PakStyle.pk to order
ladies dresses
online in Pakistan and enjoy free home delivery with every purchase!
Featured Blogs
Advantages of Online Shopping
A lot of things have changed since the last two decades. Only a few years back, a simple teenager was not allowed to answer the phone, call someone, switch on the TV, or go out to ...
Sana
Popular Winter Fabrics & Colors
It is said that first impression is the last. Among other facts the cloths are first source of impression to think about personality of the new comer. Cloths not only save us from ...
Khadija
Best Winter Clothing Shopping Tips
Picking clothes for winter season is perhaps the most daunting job especially when you don't know what is in stored for you in the upcoming season, whether it's going to be ...
Sana
Ladies Dresses Buying Guide
Many things to consider when buying a perfect dress for yourself. Shopping for dresses is no doubt a fun filled activity for ladies but equally frustrating and time consuming. Sinc...
Sadee
Innovative Kitchen Tools & Gadgets
Kitchen tools are a great investment they make the kitchen tasks easier and less time consuming. With the right utensils and kitchen equipment even the chore like cooking can becom...
Shahneela